The new year has begun with a new product launch by N-Wissen GmbH. The next generation m-VROC® has arrived with new instrument and software functionality to further simplify viscosity testing with even less sample volume.
m-VROC® II – is the leading automated and small sample viscometer. Capable of the most demanding applications, m-VROC II features the widest dynamic range (high shear rate viscosity measurements up to 2,020,000 s-1) with as little as 15 microliters of sample!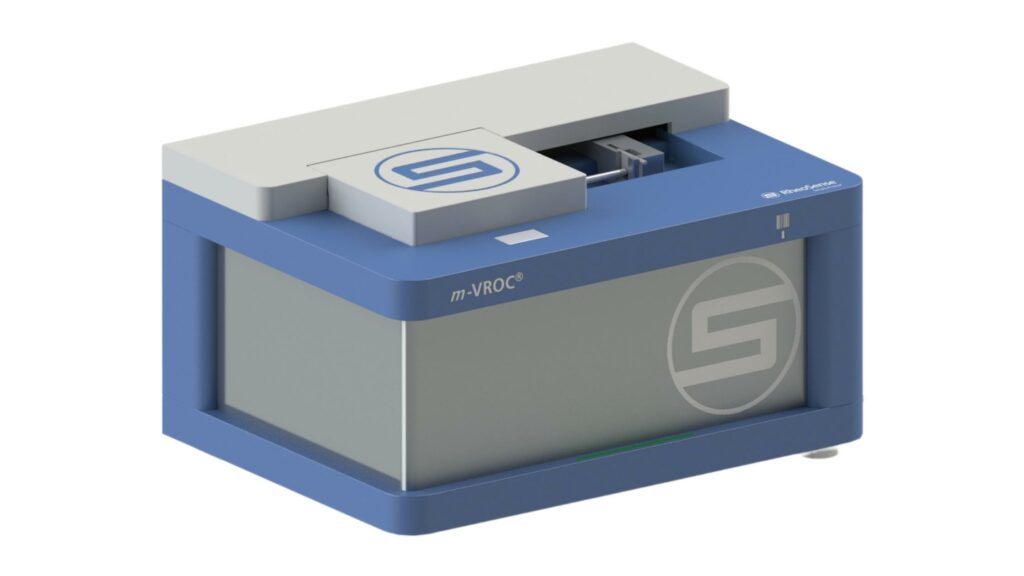 With the m-VROC II you are able to:
Measure samples as small as 15 microliters with expanded operating range for both shear rate and viscosity
Control the temperature range thanks to the integrated Peltier system
Measures viscosity with the highest accuracy (2% of reading) and repeatability (0.5% of reading)
Take advantage of sample retrieval and recovery
Characterize samples across dynamic applications from volatile chemicals to inks and oils

Please contact our sales team to get more information and to arrange a demo.