We are excited to exhibit at Future Battery Forum on November 27-28, 2023 in ECC Berlin, where we introduce our latest innovations for the battery development and testing including the the world's unique microfluidic viscometer m-VROC II which requires only 15 µL of sample volume and deal for viscosity measurements of electrolyte solutions; the ultra-fast and extremely precise thermal conductivity analyzer Trident for characterization of candidate materials and electrolyte solutions; the planetary centrifugal mixer SK-300SII for simultaneous mixing and degassing of battery materials, and much more.
Visit our booth H03 to see the technology demonstration and to discuss its application with our experts.
Register now with Promo code FBF23PREMIUM and get 30% off for your ticket!
We proudly announce that the new generation of m-VROC® II automatic small sample viscometers is already installed by our company in Germany and serves the happy customers.
Capable of the most demanding applications, m-VROC II features the widest dynamic range (high shear rate viscosity measurements up to 2,020,000 s-1) with as little as 15 microliters of sample!
N-Wissen GmbH offers a full service support to the customers including sample testing, installation and commissioning, qualification (IQ / OQ / PQ), calibration, maintenance, repair and user training.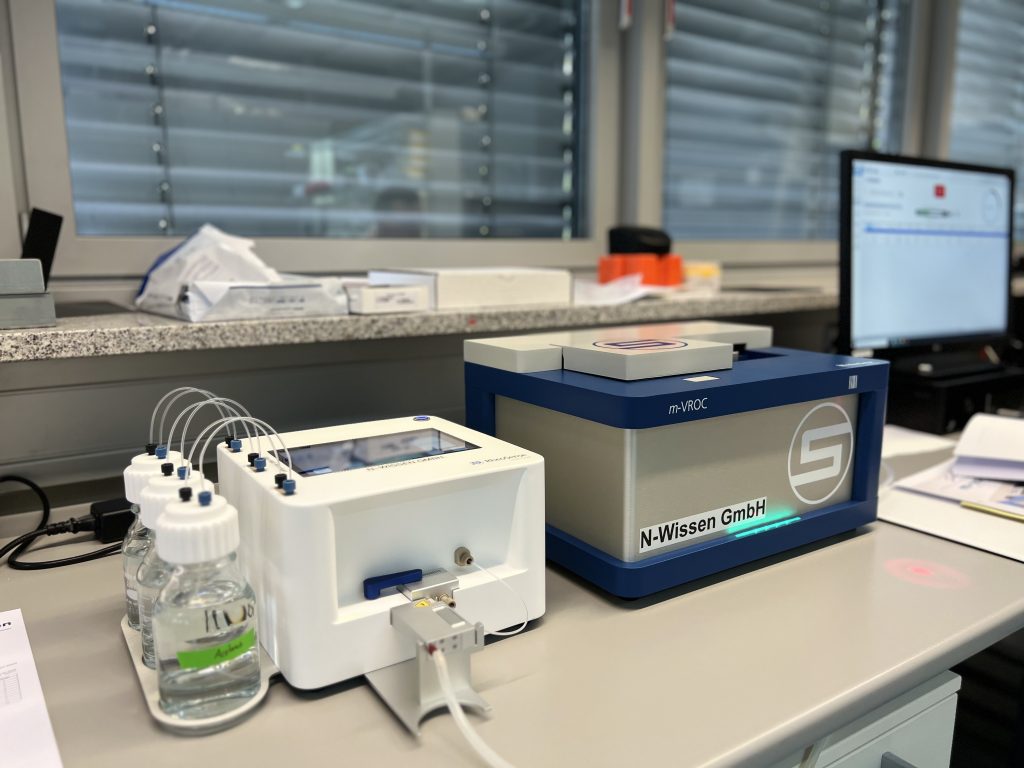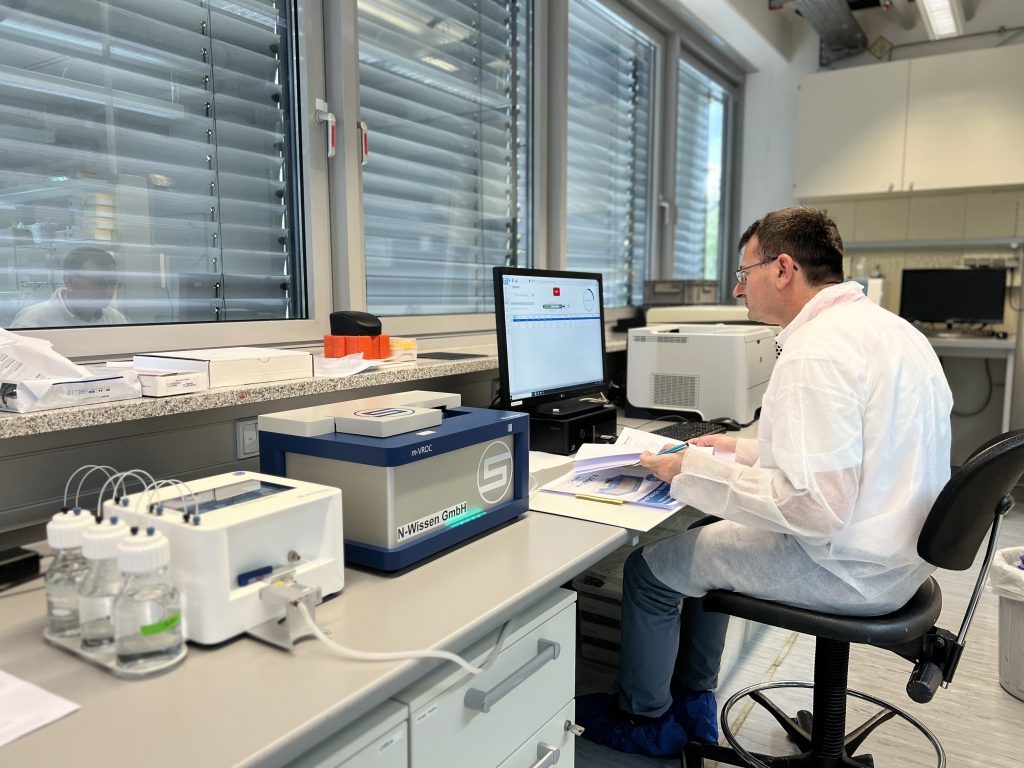 C-Therm Technologies Ltd. has announced that N-Wissen GmbH will be their new distribution partner for Germany, with exclusive representation of C-Therm's Trident Thermal Conductivity Instrument.
"We are excited about to be partnering with N-Wissen in Germany, the group has its core values aligned with C-Therm's, focusing on customer experience with quality-service and quality-products. In addition to supporting our users in Germany, the team will be able to help C-Therm expand the market in one of the largest R&D countries. N-Wissen expertise's goes from working with top automotive OEMs to the most recognizable materials groups, which are currently our strongest customer base – I am sure we are off to an amazing start. It has been a joy to work with the entire team at N-Wissen to get the up to speed to help our German friends," says Ana Paula de Castilho, Manager of European Sales.
About C-Therm Technologies Ltd.
C-Therm Technologies Ltd., headquartered in Fredericton New Brunswick, Canada, provides thermal conductivity characterization instrumentation for R&D, production, and quality control environments.  C-Therm's flagship Trident Thermal Conductivity Instrument delivers fast, accurate measurement of thermal conductivity. To find out more information about C-Therm Technologies Ltd.'s products and applications, visit our website at Trident.
The international exhibition for the polymer testing industry will be held on 14-15th of June 2023 in Messe Essen, Germany. Visit our booth C974 and discover our latest innovations in polymer testing, characterisation and analysis. We will be glad to demonstrate our new m-VROC II Viscometer, Thermal Conductivity Instrument Trident, High Speed Mixer and a wide range of colorimeters.
The new year has begun with a new product launch by N-Wissen GmbH. The next generation m-VROC® has arrived with new instrument and software functionality to further simplify viscosity testing with even less sample volume.
m-VROC® II – is the leading automated and small sample viscometer. Capable of the most demanding applications, m-VROC II features the widest dynamic range (high shear rate viscosity measurements up to 2,020,000 s-1) with as little as 15 microliters of sample!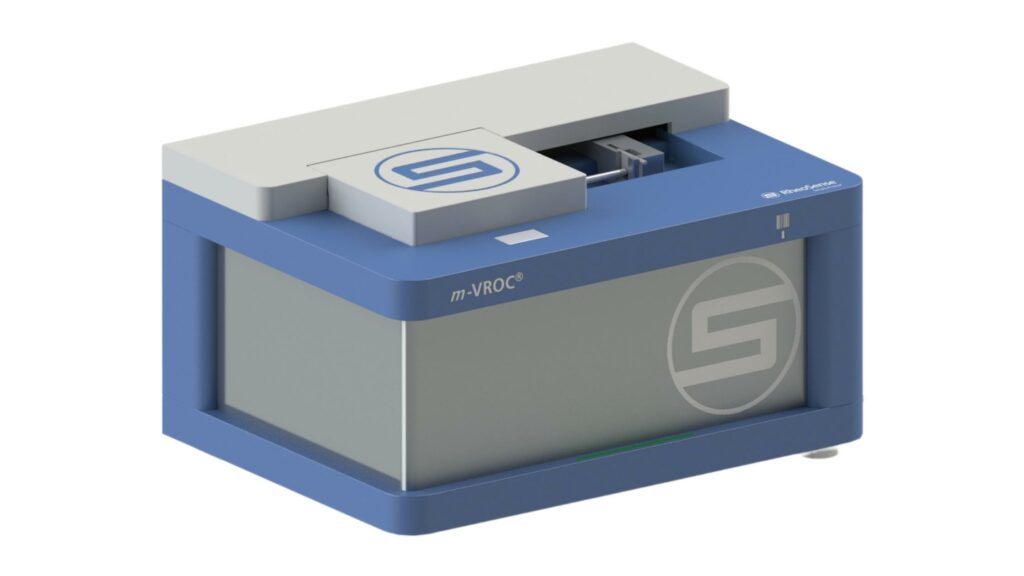 With the m-VROC II you are able to:
Measure samples as small as 15 microliters with expanded operating range for both shear rate and viscosity
Control the temperature range thanks to the integrated Peltier system
Measures viscosity with the highest accuracy (2% of reading) and repeatability (0.5% of reading)
Take advantage of sample retrieval and recovery
Characterize samples across dynamic applications from volatile chemicals to inks and oils

Please contact our sales team to get more information and to arrange a demo.